Graphical Administration (GUI)
The graphical administration interface or Lynn Administrator is in charge of give access to management tools for users, editors and administrators of an application, it is also responsible for giving access to the most of the configuration resources, design desk and modules of Lynn.
The Lynn GUI is differentiated by environments which serve the purpose on which it is identified, being able to then count on different characteristics of the environment such as reporting elements and limitations associated with roles, among others.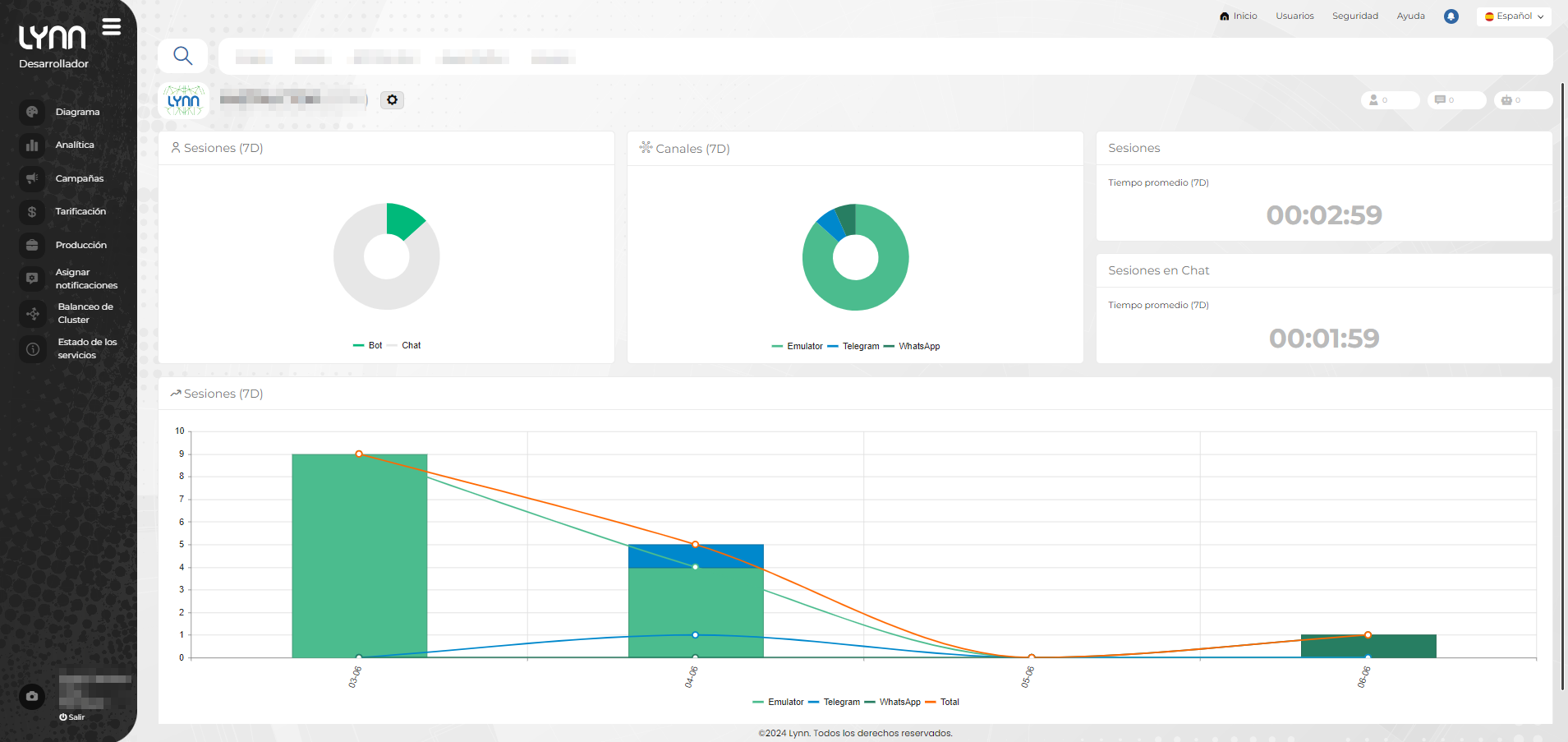 Main functions of the Flow Designer:
Cognitive engine connection management.

Intent management and maintenance.

Administration and maintenance of entities.

Administration and maintenance of cognitive training for intentions and entities.

Add, modify and delete training phrases.

Play workouts in parallel for each cognitive engine related to the Tenant.

Administration and maintenance of use cases and their disambiguation.

Manage action triggers with the option to condition them to entities of the current session or intent.

Manage the movement of platform developments testing/development to the production platform.

Manage saving of code or restoration of saved versions.

Manage connectors to input channels.

Incorporate tools that enhance and help in the diagnosis of errors related to the process of designing self-service flows.

Real-time debugging of user sessions with flow visualization executed and system or intent entities.

Flow validator that allows to determine design errors, such as example: circular references, missing configuration parameters or wrong, etc.

External service runtimes screen.

Show element interconnection diagram.

Add design element lock option to prevent. unintentional modifications of configuration options in elements of manager diagram by different people.